Tours
There are a large bathroom and an outdoor hot spring put by sex in kiyoshigekan. The outdoor hot spring can be reserved. It doesn't feel hesitant to whom, and finishing skilled is an above all boast of a great hot water in Kusatsu.

---
Pick up

Kobe Luxury Gourmet Cruse Concerto and Port tower trip()
Welcome to Kobe! First We will introduce you to Kobe Luxury Concerto. Kobe Concerto starts from Kobe Haber land and it moves around the Kobe's city. It takes about one and half hour. You can see Kobe Kawasaki shipyard, Akashi Kaikyo Bridge and Kobe airport. You are able to enjoy having some luxury foods and listening to beautiful music while seeing lovely views in this trip. You would be really happy to feel a stunning Kobe's city when you take a concerto.


Sagano Scenic Railway/Hozu River by a Boat Ver~()
Welcome to Arashiyama! CHIKARU and MAO bring you to take Sagano scenic railway to see beautiful seasonal landscapes. You can feel of 4seasons in Kyoto while taking the train. Afterwards, we go back to Arashiyama station by a boat in Hozu River. This takes about 2hours and the staffs explain shape of Canyons and make some fun for people. Please check the video! This is really helpful to know where lovely places are in Kyoto Arashiyama.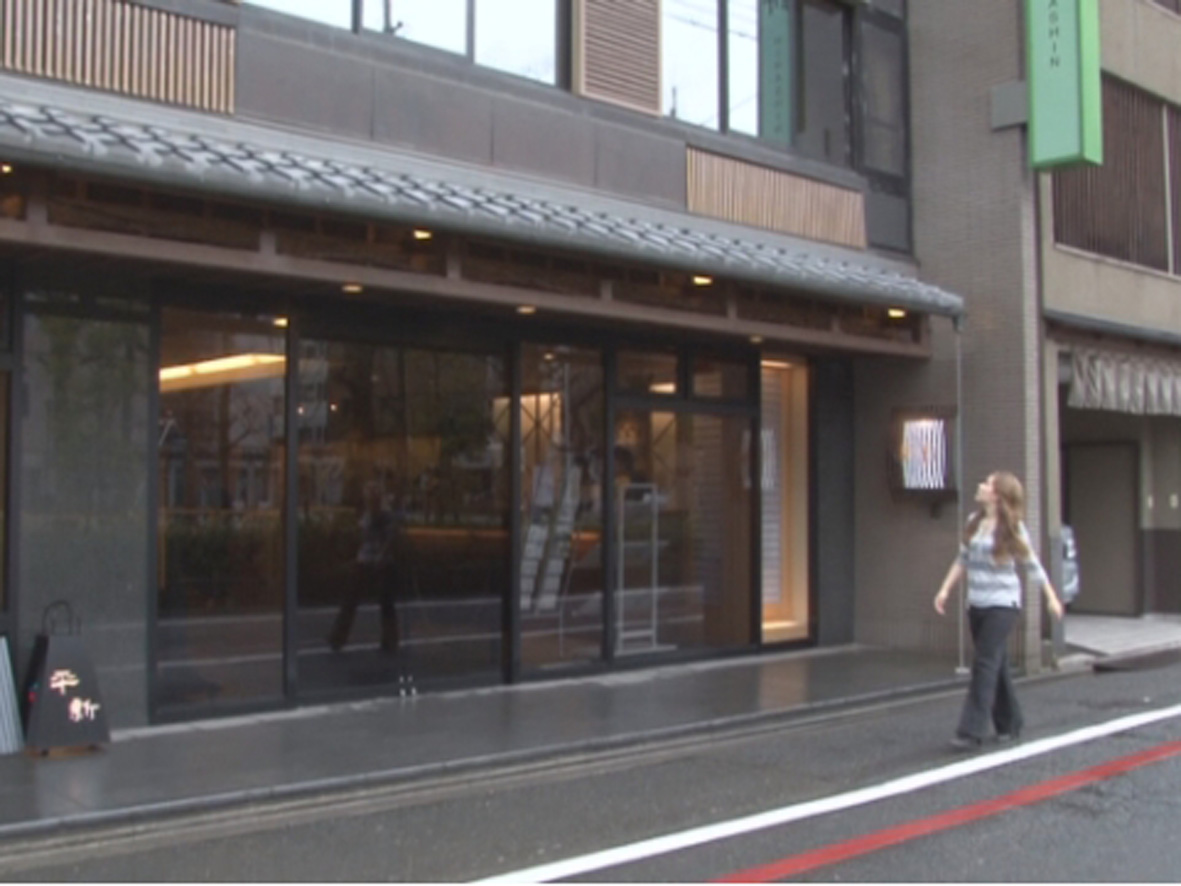 Kyoto Ryokan HIRASHIN(Japanese inn)
Hirashin is located in the middle of Kyoto city. You can easily access to some popular sights in Kyoto from here. Great location.Watching a beautiful maikosans dance performance, having delicious meals, taking a hot bath. Ad Walking around the great sight spots near the ryokan(hotel) You can spend such a special time in the center of Kyoto city!! I say you should experience this real luxury when you come to Kyoto!!


庭園餐館【料庭】(餐館)
庭園餐館【料庭】,坐落在緊靠京都南禪寺的老字號旅館【八千代】的里面。湯豆腐就是在這個八千代餐館裡誕生的。請來品嚐具有400年曆史的京都料理的大師的手藝吧。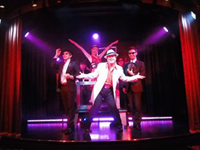 Magic Stage 106(stage magic & bar)
想要體驗大阪夜生活的話 魔術表演LIVE秀您覺得如何呢?在梅田的繁華街北新地裡的『魔術BAR』將帶給您最新設備與豪華舞台的魔術表演。在這間能夠讓你目不轉睛 忍不住想要往舞台前再仔細多看ㄧ眼的一間店保證讓您回味無窮。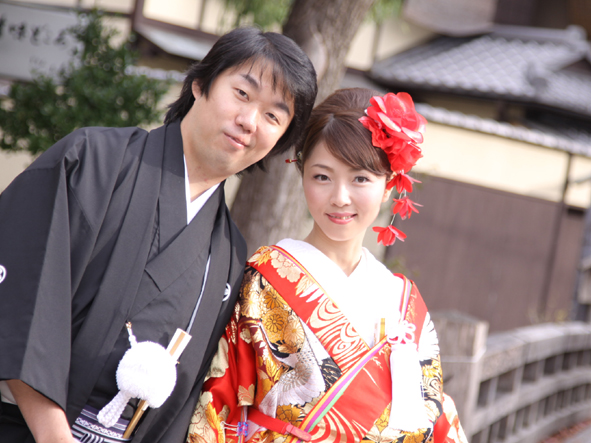 BEAUTIFUL TOUR CO., LTD.(Kimono wedding picture)
Will you take the photograph in front of beautiful scenery in Gion, Arashiyama, and the Higashiyama-sansoh, etc. in Kyoto in commemoration of the marriage putting on a beautiful kimono?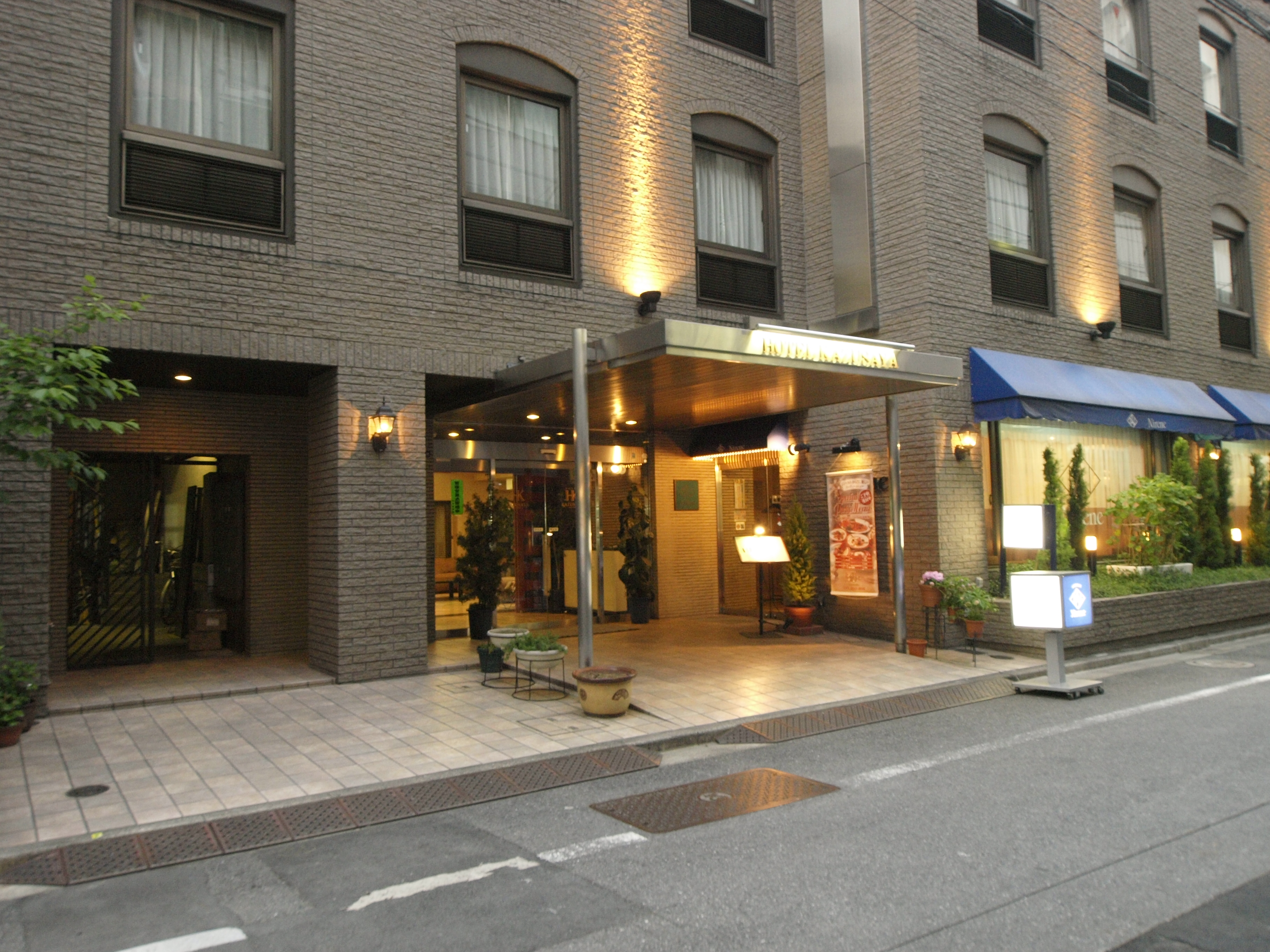 HOTEL KAZUSAYA(Economy hotel)
Government registrered Hotel. HOTEL KAZUSAYA is in Nihonbashi in Tokyo. Nihonbashi has been the starting point for major roads since the edo period. HOTEL KAZUSAYA can be used going sightseeing and even on business.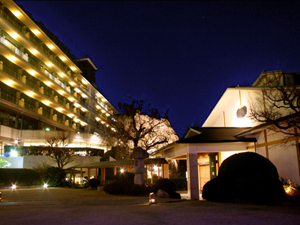 Hyoe Koyokaku(Onsen Ryokan)
Hyoe Koyokaku, with a long history over 700 years, is one of the most prestigious and traditional Japanese Inns in Arima Hot Spring Resort. Hyoe Koyokaku, once called Kitano-bo, was given its name by a warlord Toyotomi Hideyoshi who reigned Japan in the late 16th century.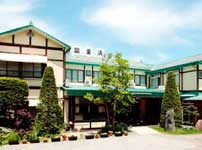 KUSATSU ONSEN [KIYOSHIGEKAN](ONSEN INN)
We are Ryokan in Kusatsu Onsen. Ryokan is a Jananese style hotel. We will offer comfortable accommodation.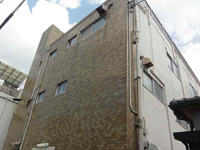 Trucks,Momodani House(guest house & share house in Osaka,Japan)
There is a double decker bed in each room of the 3-story building. It is the location requirements that are very convenient for the base of a business trip, taking up job leaving his family behind, the trip of a group, the individual.

KYOTO GARDEN RYOKAN YACHIYO(Ryokan)
Kyoto Garden Ryokan Yachiyo/Kyoto Inn,Hotel is just a short walk along a lane from the famous Nanzenji Temple. You will notice the Kyoto Garden Ryokan Yachiyo very easily from a big paper lantern in front of the Ryokan/Kyoto Inn.

Fukujyuso(Japanese Style Inn)
Fukujuso is a Japanese Style Inn located on Watakano Island of Iseshima, Mie prefecture.
KAIYUKAN(Aquarium)
KAIYUKAN Aquarium has selected 15 regions along the Ring of Fire,and reproduced the bountiful nature and various living things mainly living in the Pacific Ocean.

Tukiji fishmarket(Fishmarket)
Tsukiji fish market is the biggest wholesale fish and seafood market in the world and also one of the largest wholesale food markets of any kind.
Hotel FINE GARDEN SUZUKA(Hotel)
Fine hotel focuses on safety clean and reasonable price, with the world-class service and recreation facilities. There are 41 hotels under the Fine hotel group, all located in the west of Japan. As an international hotel, Fine hotel welcomes to guests from any country.

Hotel FINE GARDEN TOYONAKA(Hotel)
Fine hotel focuses on safety clean and reasonable price, with the world-class service and recreation facilities. There are 41 hotels under the Fine hotel group, all located in the west of Japan. As an international hotel, Fine hotel welcomes to guests from any country.
Hotel GRAND FINE KYOTO OKAZAKI(Hotel)
Fine hotel focuses on safety clean and reasonable price, with the world-class service and recreation facilities. There are 41 hotels under the Fine hotel group, all located in the west of Japan. As an international hotel, Fine hotel welcomes to guests from any country.



HOKKAIDO
Hokkaido: Hokkaido is the northernmost part of Japan. Many tourists visit here in winter for skiing, snowboarding and the Snow Festival. An increasing number of Australian tourists have been drawn to Hokkaido in recent years because of the quality of the snow. Chinese tourists to Hokkaido are also on the rise after a Chinese movie was set here. Sapporo is the busiest area and the city's Susukino district is home to many restaurants and bars. A wide range of cuisine is on offer, from salmon and crab to "Genghis Khan" mutton barbecue. Many people visit Hakodate, Kushiro, and Asahikawa to take in the beautiful natural scenery.



TOHOKU
Tohoku: Tohoku, also called Ou, is the northern part of Japan's main island. The area encompasses the former provinces of Mutsu and Dewa, located on Pacific Ocean and Japan Sea sides respectively and separated by the Ou Mountains. The city of Aomori, in Aomori Prefecture, is famous for the "NEBUTA Festival" in summer, featuring a parade through the streets of large beautifully-colored floats. Hirosaki city, Japan's largest apple-producing center, is also located in Aomori Prefecture as is the SHIRAKAMI Mountain World Heritage site. Iwate Prefecture, centered in Morioka city, has an abundance of seafood found along the ria shoreline of the SANRIKU coast, where the Kuroshio ocean current provides a rich fishing ground. In Miyagi Prefecture, many restaurants and bars can be found in Sendai, which is famous for gyutan, or grilled beef tongue. The coast of Miyagi abounds with seafood. The city of Kesennuma exports FUKAHIRE, or shark fin, a popular ingredient in Chinese cuisine, to China. One sightseeing destination in Miyagi is Matsushima, which is listed as one of the three most beautiful locations in Japan. Akita Prefecture is famous for KIRITANPO, which is mashed rice on a chopstick.



KANTO Tokyo Kanagawa Chiba/Saitama/Gunma/Tochigi/Ibaraki
The Kanto area is where you will find AKIHABARA, the center of "OTAKU" culture, ASAKUSA, where Edo period culture lives on, and SHINJUKU, home to a wide variety of restaurants and bars serving sushi to ramen noodles. Tokyo has everything you need.


CHUBU/HOKURIKU
Chubu: Chubu is in the center of Japan, and Nagoya is one of Japan's three major cities. The city has flourished particularly around the Sakae and Nagoya Station areas. Nagoya is famous for original cuisine such as misokatsu (deep-fried pork cutlets with miso sauce), tenmusu (tempura in a rice ball), hitsumabushi (grilled eel on rice) and Nagoya cochin chicken. In Nagano, where the Winter Olympics was held in 1998, you can take in beautiful mountain scenery and onsen, or hot springs. Visitors to Nagano from abroad are increasing.
Hokuriku: The Hokuriku area consists of Fukui, Toyama, Ishikawa and Niigata prefectures. A lot of snow falls here in winter. Hokuriku borders the Japan Sea, which offers up a bounty of seafood, especially crab.



KANSAI Osaka Kyoto Hyogo
Kyoto: Kyoto is world famous. There are many sightseeing destinations, such as Nijo Castle, which is listed as a World Heritage site, and many shrines and temples, including Kinkaku-ji, Ginkaku-ji, and Kiyomizu-dera. Kyoto is also famous for geisha and maiko, and its tea houses and restaurants, retaining traditional Japanese culture.
Osaka: With a thriving food culture, Osaka used to be known as "Japan's Kitchen" because here you could find food ingredients from all over Japan. You can enjoy popular dishes like udon noodles, okonomiyaki (meat and/or vegetable pancakes), takoyaki (fried octopus dumplings) and kushiage (skewered deep-fried food).
Kobe: Kobe has one of the biggest harbors in the world. The city is also a trendsetter for the fashion industry.



CHUGOKU/SHIKOKU
Chugoku: Centered in Hiroshima, this area is home to the Itsukushima Shrine and the Hiroshima Peace Memorial (A-Bomb Dome), both of which are World Heritage sites. Cuisine in this area includes Hiroshimayaki (meat and/or vegetable pancakes) and oysters.
Shikoku: This island is called "Shikoku (four countries)" because it comprises four prefectures, Tokushima, Kagawa, Ehime, and Kochi. Three giant bridge sections ? the Seto-Ohashi Bridges, Akashi-Kaikyo Bridge, and Onaruto Bridge ? connect Shikoku to Honshu, Japan's main island. Sanuki udon, an udon noodle dish from Kagawa Prefecture, achieved boom status and is known throughout Japan.


KYUSYU
Kyushu: Kyushu, with its center in Fukuoka, is Japan's third biggest island. Trade with Asia has flourished since ancient times as the island is located close to China and the Korean Peninsula. Motsunabe (offal hotpot) and tonkotsu (pork-bone broth) ramen noodles are well-known dishes in Fukuoka, as are champon (noodles in a mixed soup) and Castella sponge cake in Nagasaki. Kagoshima is where you will find the volcano, Sakurajima.