Shops & Dining
---
Pick up

Rental Kimonos, YUME KYOTO(Kimono rental )
MAYO introduce some cool stores where you can actually rent a kimono while you explore KYOTO.YumeKyoto has 2 stores ,One is located near Yasaka shrine.the other store is located near Kodai temple.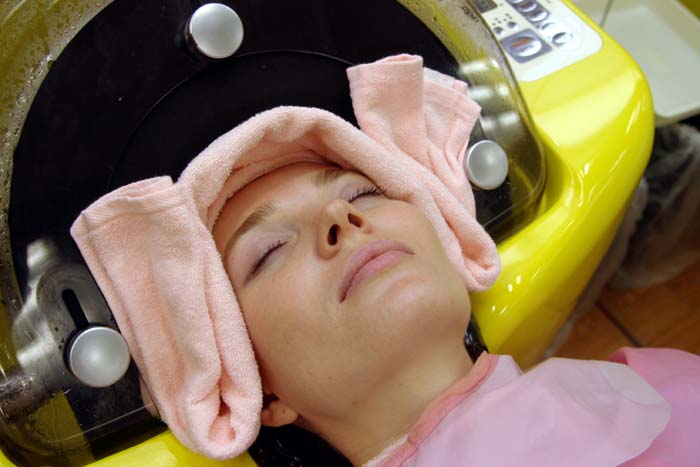 St.Pride(Hair treatment spa)
The first hair treatment spa in Japan. They say that if you get your hair treated here even damaged hair looks silky and soft. We offer advice and counseling for people with damaged hair or skin as well as sell shampoos and cosmetics. The most expensive shampoo in Japan is this St Pride. One bottle is 18,900 yen! It's Unbelievable!
Kyoto Geisha Net(Maiko and Geisha)
Maiko and Geisha are symbols of Kyoto's history and culture, and they are one of a few of Japan's historical arts.

DenDen(Kimono Rental)
DenDen is a kimono rental shop near Kinkakuji temple in kyoto.It is possible to dress to the clerk by choosing the favorite one from 100 kinds of kimonos.Will you also enjoy the stroll in Kyoto by a lovely kimono appearance?
kanpachi of the sushi bar(Sushi bar)
kanpachi of the sushi bar.You arrive on foot from the "Yourakucho" station five minutes later. kanpachi is near from Ginza.You can drop in after shopping.



HOKKAIDO
Hokkaido: Hokkaido is the northernmost part of Japan. Many tourists visit here in winter for skiing, snowboarding and the Snow Festival. An increasing number of Australian tourists have been drawn to Hokkaido in recent years because of the quality of the snow. Chinese tourists to Hokkaido are also on the rise after a Chinese movie was set here. Sapporo is the busiest area and the city's Susukino district is home to many restaurants and bars. A wide range of cuisine is on offer, from salmon and crab to "Genghis Khan" mutton barbecue. Many people visit Hakodate, Kushiro, and Asahikawa to take in the beautiful natural scenery.

TOHOKU
Tohoku: Tohoku, also called Ou, is the northern part of Japan's main island. The area encompasses the former provinces of Mutsu and Dewa, located on Pacific Ocean and Japan Sea sides respectively and separated by the Ou Mountains. The city of Aomori, in Aomori Prefecture, is famous for the "NEBUTA Festival" in summer, featuring a parade through the streets of large beautifully-colored floats. Hirosaki city, Japan's largest apple-producing center, is also located in Aomori Prefecture as is the SHIRAKAMI Mountain World Heritage site. Iwate Prefecture, centered in Morioka city, has an abundance of seafood found along the ria shoreline of the SANRIKU coast, where the Kuroshio ocean current provides a rich fishing ground. In Miyagi Prefecture, many restaurants and bars can be found in Sendai, which is famous for gyutan, or grilled beef tongue. The coast of Miyagi abounds with seafood. The city of Kesennuma exports FUKAHIRE, or shark fin, a popular ingredient in Chinese cuisine, to China. One sightseeing destination in Miyagi is Matsushima, which is listed as one of the three most beautiful locations in Japan. Akita Prefecture is famous for KIRITANPO, which is mashed rice on a chopstick.


KANTO Tokyo Kanagawa Chiba/Saitama/Gunma/Tochigi/Ibaraki
The Kanto area is where you will find AKIHABARA, the center of "OTAKU" culture, ASAKUSA, where Edo period culture lives on, and SHINJUKU, home to a wide variety of restaurants and bars serving sushi to ramen noodles. Tokyo has everything you need.


CHUBU/HOKURIKU
Chubu: Chubu is in the center of Japan, and Nagoya is one of Japan's three major cities. The city has flourished particularly around the Sakae and Nagoya Station areas. Nagoya is famous for original cuisine such as misokatsu (deep-fried pork cutlets with miso sauce), tenmusu (tempura in a rice ball), hitsumabushi (grilled eel on rice) and Nagoya cochin chicken. In Nagano, where the Winter Olympics was held in 1998, you can take in beautiful mountain scenery and onsen, or hot springs. Visitors to Nagano from abroad are increasing.
Hokuriku: The Hokuriku area consists of Fukui, Toyama, Ishikawa and Niigata prefectures. A lot of snow falls here in winter. Hokuriku borders the Japan Sea, which offers up a bounty of seafood, especially crab.


KANSAI Osaka Kyoto Hyogo
Kyoto: Kyoto is world famous. There are many sightseeing destinations, such as Nijo Castle, which is listed as a World Heritage site, and many shrines and temples, including Kinkaku-ji, Ginkaku-ji, and Kiyomizu-dera. Kyoto is also famous for geisha and maiko, and its tea houses and restaurants, retaining traditional Japanese culture.
Osaka: With a thriving food culture, Osaka used to be known as "Japan's Kitchen" because here you could find food ingredients from all over Japan. You can enjoy popular dishes like udon noodles, okonomiyaki (meat and/or vegetable pancakes), takoyaki (fried octopus dumplings) and kushiage (skewered deep-fried food).
Kobe: Kobe has one of the biggest harbors in the world. The city is also a trendsetter for the fashion industry.


CHUGOKU/SHIKOKU
Chugoku: Centered in Hiroshima, this area is home to the Itsukushima Shrine and the Hiroshima Peace Memorial (A-Bomb Dome), both of which are World Heritage sites. Cuisine in this area includes Hiroshimayaki (meat and/or vegetable pancakes) and oysters.
Shikoku: This island is called "Shikoku (four countries)" because it comprises four prefectures, Tokushima, Kagawa, Ehime, and Kochi. Three giant bridge sections ? the Seto-Ohashi Bridges, Akashi-Kaikyo Bridge, and Onaruto Bridge ? connect Shikoku to Honshu, Japan's main island. Sanuki udon, an udon noodle dish from Kagawa Prefecture, achieved boom status and is known throughout Japan.


KYUSYU
Kyushu: Kyushu, with its center in Fukuoka, is Japan's third biggest island. Trade with Asia has flourished since ancient times as the island is located close to China and the Korean Peninsula. Motsunabe (offal hotpot) and tonkotsu (pork-bone broth) ramen noodles are well-known dishes in Fukuoka, as are champon (noodles in a mixed soup) and Castella sponge cake in Nagasaki. Kagoshima is where you will find the volcano, Sakurajima.