Daimonnji Gozan no okuribi(Traditional event of Kyoto)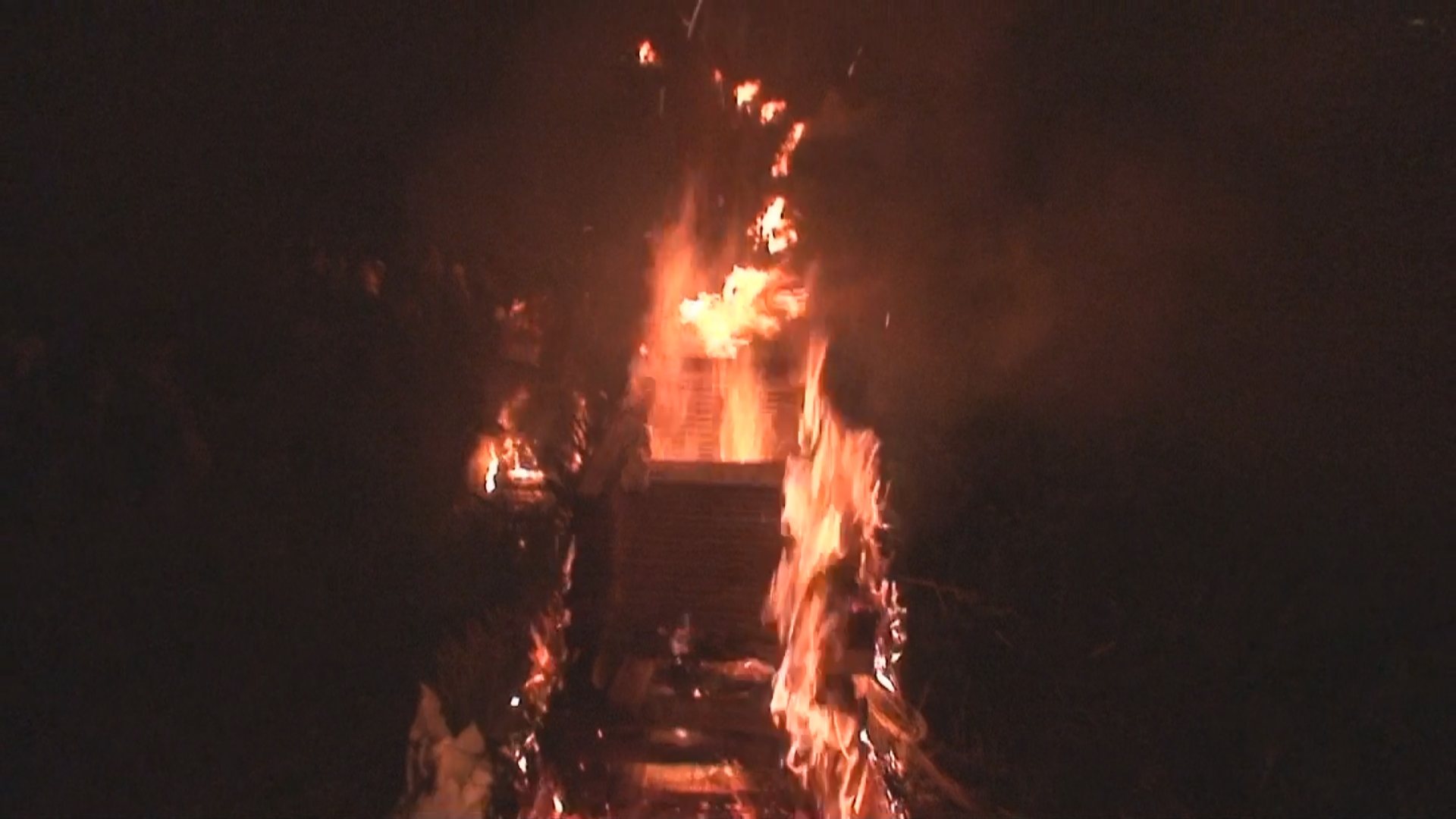 Origin of farewell fires
There are various opinions in the origin of farewell fires. Theory that Kobodaishi (Kukai) started at the Heian era. Amitabha flew on the mountain, and the light was shot. There is a theory that this light is mimicked, and Kobodaishi renewed the ceremony that uses the fire to the shape of the great character.
The sickness and the wish are written in the dividing tree and it dedicates it. Then, it is said that it recovers from an illness, and the wish is fulfilled.
---
Daimonji , the character meaning

Gomagi that prays for good health

The prajna core sutra sounds and it extends.
The relative of the parishioner makes the fire floor.

Flying sparks are erased.

The fire floor of Daimonji is 75 in all.
---
Daimonnji Gozan no okuribi(Traditional event of Kyoto)"
Contact