Shinsekai(新世界)(Osaka City's downtown)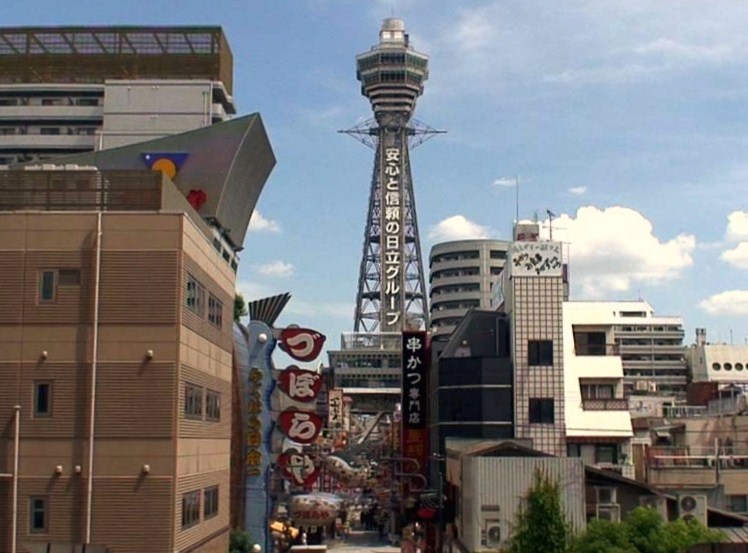 Shinsekai, "New World" in English, is an old neighbourhood located next to south Osaka City's downtown "Minami" area. The neighbourhood was created in 1912 as a model for New York in its southern half and Paris in its northern half. At this location, a Luna Park amusement park operated from 1912 until it closed in 1923. Whether the stigma surrounding Shinsekai is deserved is open to debate. Many Osakans claim to be afraid to step foot in the area. The travel guide Lonely Planet Japan, warns visitors to "keep their wits about them" as Shinsekai may be the "closest thing in Japan to a dangerous neighbourhood". However, Shinsekai's status as a dangerous area owes much to criminal activity that flourished in the decades before the 1990s. The neighbourhood is also home to a large presence of prostitutes and a concentration Osaka's transvestite community.
Tweet
Shinsekai has a few fugu (blowfish) restaurants, but the neighbourhood's real culinary forte is kushi-katsu. The neighbourhood abounds with cramped kushi-katsu restaurants offering various kinds of meat, fish, and vegetables all breaded and deep fried on small sticks for around 150 yen each.
---
---